Musaeus-LE Speaker Cables
Jump to specifications
The Musaeus-LE Speaker and Bi-Wire cables are designed and hand-crafted as a more refined Musaeus. We've refined and improved the metalurgy for these cables to lower the resistance. The changes give the Musaeus-LE a much more musical presentation and increased detail and depth. The bottom end is tighter and more controlled with an increase in the cables' speed!
Custom for Your System
The audiophile aims for the highest quality and best sound possible. We offer the Musaeus line in two different configurations, with customization available upon request:
These speaker cables come in a two (2) cable set.
The Musaeus Speaker Cables come standard with:
These are our best connectors yet! They are crafted from beryllium copper with silver plating and then a final gold plating.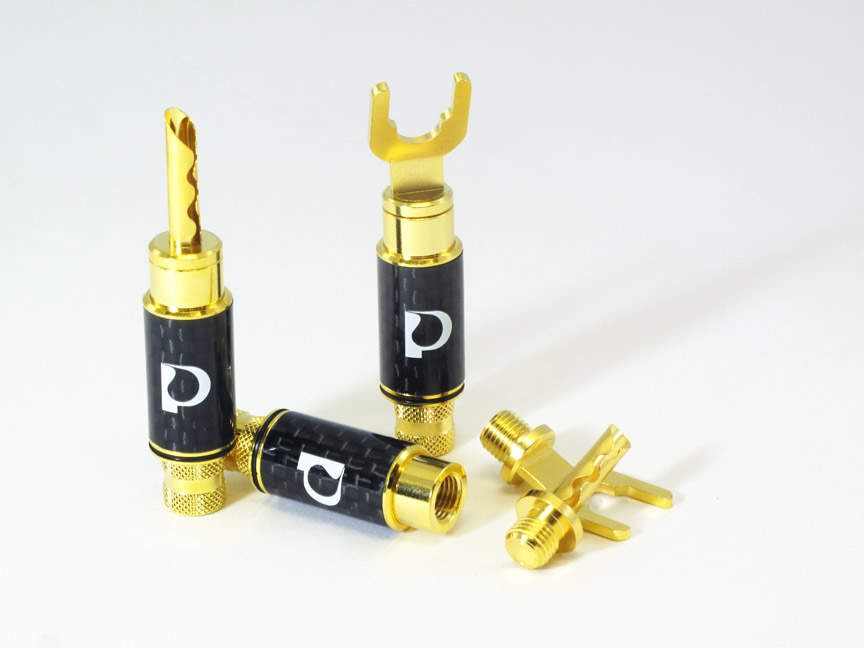 Or, you might consider:
If your system demands a custom configuration, please contact us. We're able to custom-build to fit your needs. All Musaeus-LE Speaker Cables come packaged in a handsome soft case.
Need help deciding what your system needs? Try our free PDF!
Understanding Your Cables
| | |
| --- | --- |
| Right | |
| Left | |
| Single Channel | |
Determine Positive and Negative
Positive
Red Lead
Purple Lead
vertical biwire only
Negative
Black Lead
Blue Lead
vertical biwire only
Cable Specifications
Musaeus-LE Speaker/Bi-Wire Specifications
Conductors
PCCC
Metals
Cu
Dielectric Material
F.E.P.
Gauge (effective)
10 AWG
Dampening Material
Ferox
Current Capacity (DC)
55
Resistance
0.0008991Ω/FT
Estimated Break-In Time
250 Hours
Cable Diameter (Speaker)
3/4 Inch
Cable Diameter (Bi-Wire)
7/8 Inch
Connector Type
Spade/Banana or Custom
Material Treatment
Triple (3x) Cryomag©
Limited Availability
Back to Top